Welcome to Corrigan Air & Sea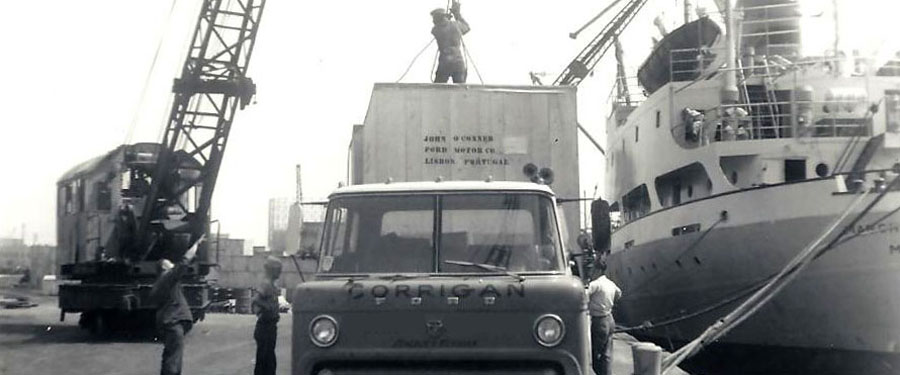 In 1969, Ford Motor Company approached Paul Corrigan asking him if he would consider starting an operation to take care of a new division at Ford Motor Company. Paul agreed and soon thereafter, Corrigan began providing a wide variety of export services to Ford Tractor Operations.
Paul decided to name this new Corrigan Company: Air & Sea Pak Co. The name was later changed to Corrigan Air & Sea Cargo Systems in the early 1980's. This new division of Corrigan grew quickly to handle export crating, air & ocean consolidations, and freight forwarding services. Additionally, Corrigan Air & Sea Cargo managed Ford Tractor's entire supply chain, which included 6 tractor assembly plants around the world, and tracking over 45,000 different parts.
It didn't take long for Corrigan Air & Sea to develop a premier reputation in the industry. Other divisions of Ford Motor Company, as well as Chrysler, General Dynamics, and many others were soon added as clients. Currently, Corrigan Air & Sea serves over 200 different customers. Unlike the inflexible, larger forwarders, we tailor our services to the particular need of each and every customer.
It doesn't matter what we do, or who we do it for, our philosophy is consistent. For generations, Corrigan has been highly regarded for their integrity, honesty, and commitment to their customers. This philosophy continues to transcend through the entire staff of Corrigan Air & Sea Cargo.
Year after year, we continue to grow and diversify because of one simple concept; we listen to our customers!